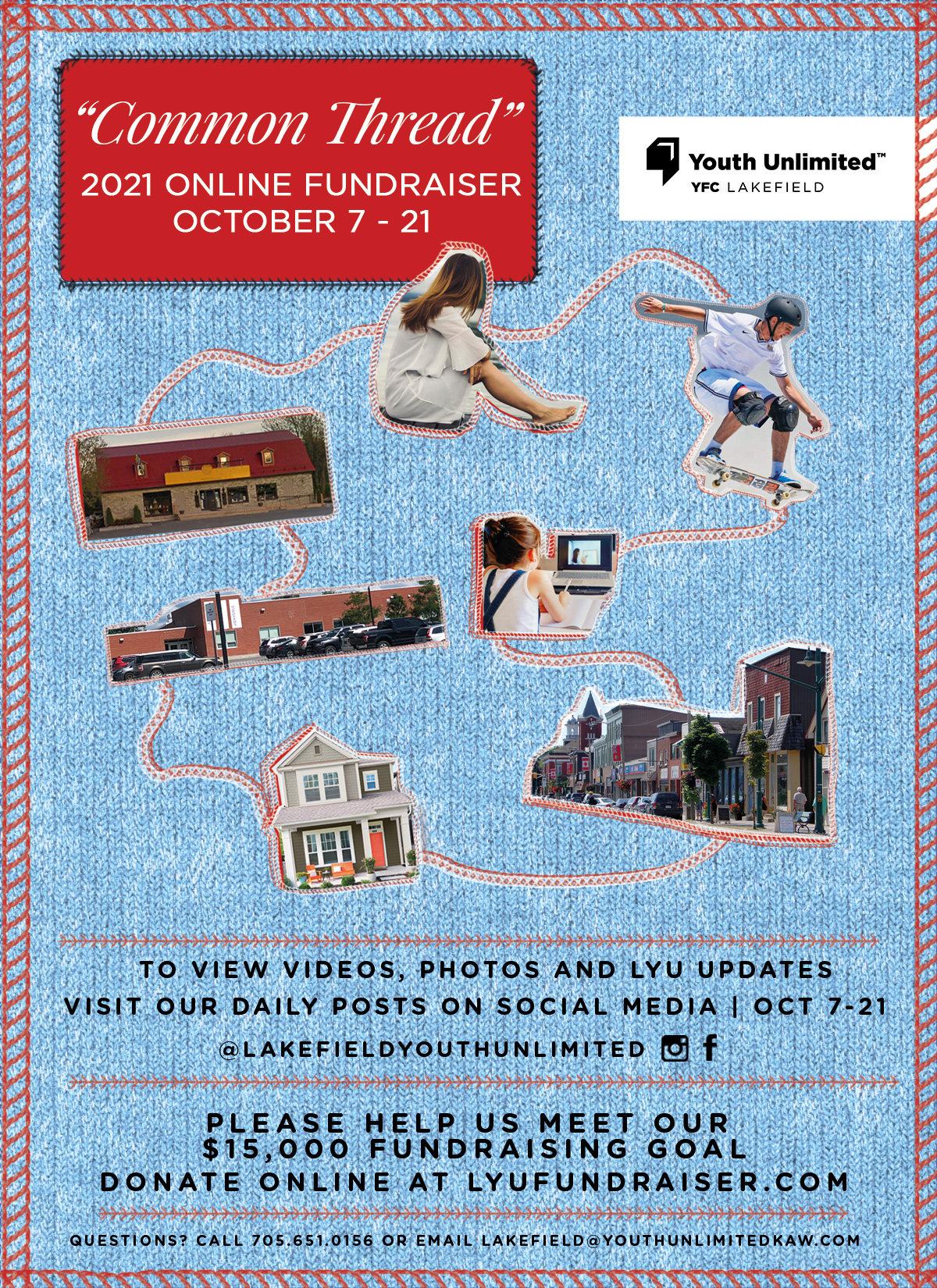 Dear Friend,
We invite you to celebrate 18 years of Lakefield Youth Unlimited (LYU).
Once again, due to Covid-19, we are unable to host a fundraising dinner. This has inspired us to try a new approach.
From October 7-21 we will be posting various video clips, photos and LYU updates on Facebook, Instagram and our fundraising website. We invite you to visit these daily posts and be inspired to donate and help us meet our $15,000 fundraising goal.
Find us @lakefieldyouthunlimited on Facebook and Instagram or at lyufundraiser.com
Ways to Donate:
In Person
LYU Office, 10 Hill Street, Lakefield (black mailbox next to office door)
or
Kawartha YU Office, 256 Brock Street, Peterborough (side door mail slot on Bethune Street)
By Phone
Kawartha YU Office (705.743.2900)
Credit cards can be processed over the phone
By Mail
Kawartha Youth For Christ, 256 Brock Street, Peterborough ON K9H 2P7
or
Lakefield Youth Unlimited, PO Box 1178, Lakefield ON K0L 2H0
E-Transfer
Send to donate@youthunlimitedkaw.com
No password required; in memo line write "LYU Online Fundraiser"
Online
at lyufundraiser.com (form on this page)
Please Note
Make cheques payable to "Youth Unlimited" and memo "LYU Online Fundraiser".
Whichever form of donating you use, please provide your full name and mailing address for tax receipt purposes. (This personal information can also be emailed to our bookkeeper john@youthunlimitedkaw.com)
Thank you!